There are many options and styles when it comes to building or remodeling a deck. We understand that sometimes it can even become a little overwhelming. We are happy to help guide you in the decision making process. Let H & H Construction LLC turn your yard into your own private oasis.
We will guide you through the process of picking deck materials that match the look you are trying to achieve while also sticking within a budget that you are comfortable with.
Composite decking is becoming a popular choice for a few reasons. Composite decking is initially more expensive to install, but it is more durable, needs less maintenance, and stays looking newer longer. Wood is the other popular choice for decking. Unless you are going for the natural look, wood will need to be stained or painted every couple of years to stay looking new. Wood decks will also eventually need to be replaced much more quickly than its' composite counterpart.
Looking to refresh the look of your deck without completely replacing it? Try installing new railings or a pergola to refresh the look and feel of the deck without replacing it all.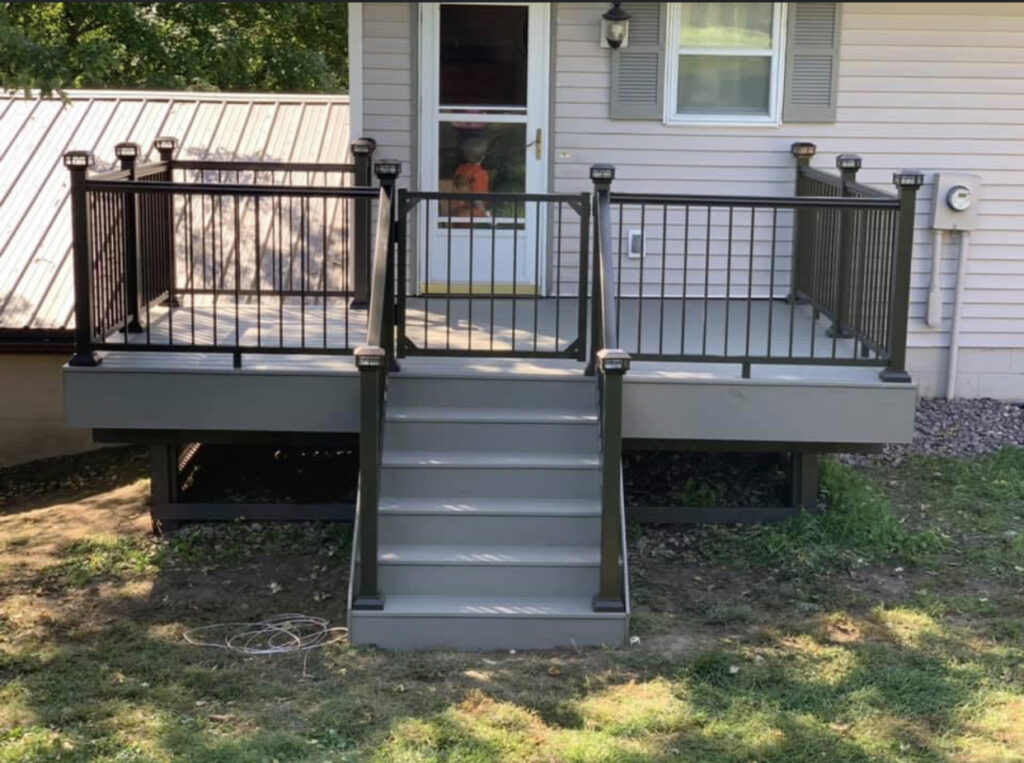 There are many different railing materials that you can choose from. Whether you are looking for low maintenance, a natural look, or high design, we can help you find a beautiful look.